Our mission with Alavina is to provide high quality products that are formulated with effective and beneficial ingredients. Alavina products are organic, cruelty free and contain no harmful chemicals. We believe beauty should be simple and enjoyable.
Alavina - a healthy skin experience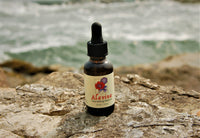 Alavina Nourishing Face Oil
This face oil is packed with 9 nutrient-rich organic ingredients to feed your skin and promote a healthy glow. Experience the benefits of essential vitamins, antioxidants and detoxifiers to reveal your skins natural radiance. This lightweight oil contains a proprietary blend of cold pressed oils from the seeds of watermelon, pomegrante, red raspberry, jojoba, carrot, coffee bean, sea buckthorn, maracuja and moringa. Formulated for all skin types.
$39.99 for 15mL / $74.99 for 30mL
LEARN MORE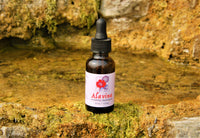 Alavina Smoothing Cleansing Oil
A gentle face oil wash that will cleanse, nourish and balance your skin's natural oils while melting away makeup and removing impurities. This proprietary blend is extracted from the seeds of Jojoba, Cucumber and Blueberry, which are loaded with antioxidants and nutrients. Our skin's physical barrier can weaken with an increased pH imbalance from stress, diet and even conventional cleansers. Alavina may help your skin improve strength while re-balancing its pH and natural oils leaving your skin feeling clean and soft. A little goes a long way.
*not intended to take off mascra
$34.99 for 30mL
LEARN MORE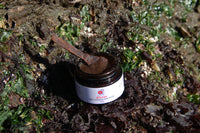 Alavina Glow Boosting Scrub
This totally unique and natural facial scrub will exfoliate, nourish and moisturize for soft glowing skin. Featuring a formulated blend of ingredients such as ground black rice, chickpeas and brown sugar. Combined with the proprietary blend of argan and pumpkin seed oil, will give this scrub the antioxidants, vitamins and antibacterial properties your skin needs to clear away dead skin cells and help draw out impurities. A little goes a long way!
$19.99 for 1oz
LEARN MORE
Testimonials
Love the oil! You are a rockstar! My friend tried it too. She has tried LOTS of skin products and she has great skin. She is 67. I'm buying her a bottle for Christmas.

Lynn R., Arroyo Grande, California
Amazing! Just a few drops everyday makes my skin feel and look hydrated and radiant. Love that this facial oil is made with simple, clean plant-based ingredients. 

Heather V., Grover Beach, California
I can't thank you enough! I'm telling you I LOVE using it daily, and after I take off my stage make up my skin feels much smoother. It's my favorite facial moisturizer.

Tracy W., Michigan
Alavina is it! You will probably use more at the beginning to get your skin back to normal. It took approx 1/2 bottle and now my face is thriving for more! No breakouts, fine lines are disappearing and I LOVE IT! 

Debbie C., Reno, Nevada.
Just used my scrub and my skin hasn't felt this good in a long time! Wow huge difference. Seriously my skin feels so nice right now-thank you!!!

Suzanne S., Nipomo, CA
It's the Alavina, It makes my skin glow so much Thank you for creating such an amazing skin product!

Nicole K., Pismo Beach, California
The cleanser is a winner! I used it last night and loved the way it left my skin feeling. I think you created another addictive product.

Jean W., Arroyo G, CA
I love, love, love Alavina. My face feels so soft!! I would recommend to any skin type. It is a must try!!!

Kitty E., Arroyo Grande, California
I've been using Alavina Skin Care products for over a year now and I love It! After years of using time consuming expensive products (I'm 65) I have seen better results using Alavina, without worrying about the hash ingredients.

Joyce J., Ponte Vedra, FL